Our Coaches
Meet a few of our inspirational tutors
Karla Sabella
Founder and English coach
B. Arts (English Hons.), Dip. Ed at UNSW
"Teaching is never about getting a result. It is about students realising what they are capable of, and being completely inspired by that! Every student has something new to offer the world, and through having a coach to support, direct and motivate them, their learning process is dramatically accelerated, allowing them to achieve outstanding results both at school, and once they complete their HSC. This is what we inspire at Ignite learning."
Marcus Graziotto
Maths, Physics and Chemistry Coach
B Science (Adv. Maths) (Hons) at University of Sydney
"Science allows us to question the world, develop life changing technologies and benefit others- but we don't know everything about it- and we can learn more every day. This is the passion that inspires my teaching of the subject. Education goes beyond the textbook, demonstrating the importance of the subject in the wider world. Through my tutoring, I hope to inspire students with these ideas so that they may achieve their very best."
Ragavi Ragavan
Biology, Chemistry, Maths and PDHPE Coach
Forensic Science in Applied Chemistry at UTS
"I believe continuous learning is vital and as a tutor I encourage strategic and creative ways to keep a student engaged in the subject. Every student is different and my objective is to take them beyond their own expectations, to show there are no boundaries other than the ones we set for ourselves."
Ryan Ambrose
Maths, Chemistry and Physics Coach
B. Science at UNSW
"By motivating and engaging students in their learning, tutoring continues to be a fundamental stepping-stone for any successful student. My goal is to be a part of that process, helping to challenge and inspire students to think more and become inquisitive about their learning".
Anna Hitchcock
English, Ancient and Modern History Coach
B. Education/ Arts at Sydney University
"I believe that life long learning is crucial, and I aim to inspire a passion for knowledge within my students. My goal is to encourage every single student to not only reach their goals, but to exceed them and realise that anything is possible."
Dharmaraj Krishanthan
Maths and Economics Coach
Finance and Business Strategies and Economic Management
"Life is one continuous learning process. It is my goal as tutor to encourage students to embrace learning as an enjoyable part of life rather than a taxing task required for education. My lessons are tailored to meet the unique requirements of individual students, so that they are encouraged and motivated to follow the path they desire to achieve their goals."
Amy Wilson
English and History Coach
B. Education/ Arts at Sydney University
Amy is currently in 5th year attending the University of Sydney completing a Bachelor of Arts/Education (Majoring in English & Modern History).
"Education is an access point to better avenues in life. My goal is for my students to make the most out of the opportunity to learn, and take the strategies they use in school and apply them wherever they find themselves beyond school."
Usman Naveed
English, History, and Legal Studies Coach
B. Arts/Law @ Macquarie University
Usman is currently in his 3rd year of a Law and Arts degree majoring in Politics and International Relations.
"Education is a gateway to develop new ideas and perspectives on the world. As a tutor, I want to instil my passion for education in my students so that they can achieve their academic goals and apply their knowledge to the wider world. I strive to make education enjoyable and relevant through a focus on contemporary issues."
Mia Trzecinski
English Coach
B. Commerce/Bachelor of Arts at the University of New South Wales
"Knowledge and communication are the most powerful tools we can possess when making our way in life and I believe education is not just about teaching students the facts but instilling in them the confidence to express their views to the world. It is my goal as a tutor to encourage my students to think objectively, never take things for granted and to always believe their opinion matters."
Ruby Blinkhorn
English, Biology & PDHPE Coach
B Psychology at University of Sydney
"I believe educational success stems from more than just natural born intelligence or intellect, and arises when a student is determined to pursue understanding and excellence in their given subject. My goal when working with students is to amplify their passion for learning and encourage them to focus on potential areas of improvement whilst building upon pre-existing strengths. It is this process that drastically boosts their confidence and allows them to excel!"
Sanjna Tiwari
English & Biology Coach
B. Commerce Law at Macquarie University
"Education provides a gateway through which students are empowered to formulate their own perspectives and voice these opinions to the world. As such, my goal as a tutor is to not only ensure that my students have the necessary knowledge and tools to succeed, but to also ensure their confidence in eventually utilising these skills outside of school. It is my belief that everyone has the potential to achieve their goals and ambitions in life, as long as they are willing to strive to achieve them."
Alisa de Borja
Maths, Biology and Chemistry Coach
B. Applied Science (Physiotherapy) at University of Sydney
"Mathematics and Science allow us to explore the world in many different interesting ways. This possibility is what inspires my passion and excitement for learning. My goal as a tutor is to instil the same passion for learning and inquisitiveness about the world in my students and encourage them to perceive learning as a fun and rewarding experience. I hope to build my students' confidence in their own abilities and to challenge them so that they may reach their full potential and achieve their goals."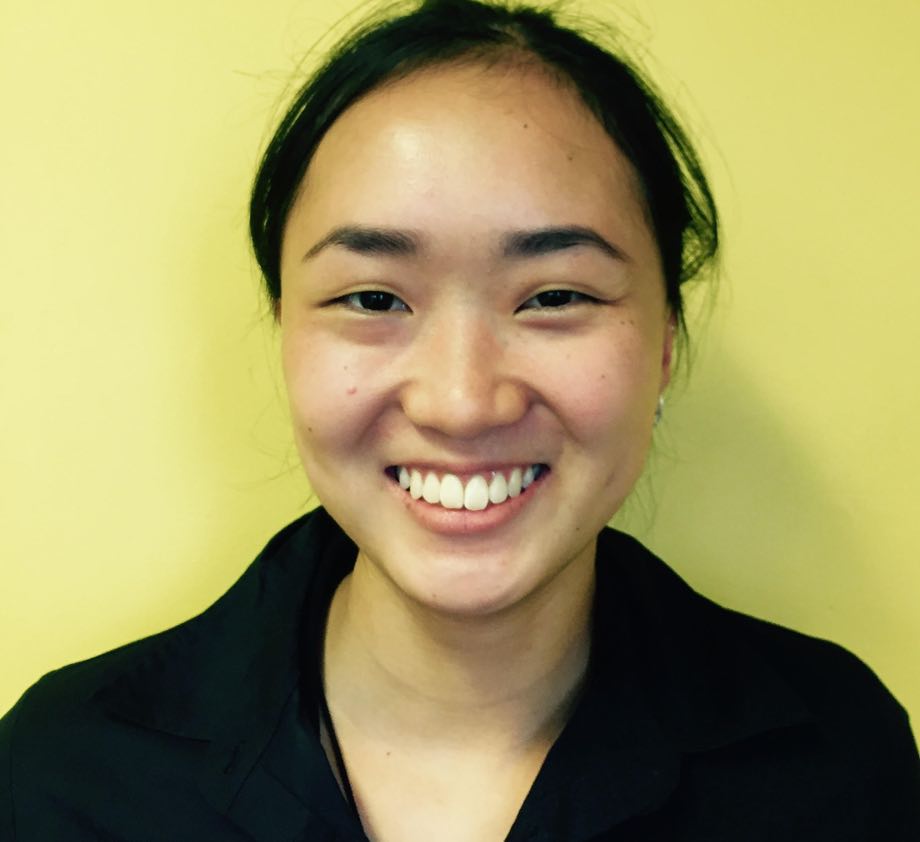 Natalie Tan
Physics, Chemistry, Maths and Biology Coach
B Advance Mathematical Science at University Sydney
"Learning above and beyond in Science and Math allows us to view the world with exciting, new, perspectives and understand the processes behind everything we know of. It challenges what we perceive and forms the backbone for lifelong skills."
Marie Lebourdais
English and Maths Coach
B. Business Administration and Arts at Macquarie University
"As a previous student at Ignite Learning, I learnt the importance of setting goals, time management and having a support system. My tutors taught me important skills that I used to succeed in high school and that I still use today at university and in everyday life. My aim is to provide the same experience to my students and equip them with the life skills they need to achieve great results at school and in their lives."
Ayaka Hayashida
English Coach
B. International and Global Studies at Sydney University
Ayaka is currently studying International and Global Studies at the University of Sydney, majoring in Government and International Relations, and International Business.
"Learning empowers students to have confidence in their own ideas, and develop the motivation to pursue their goals. As a tutor, I strive to impart learning strategies that allow students to realise their immense potential, and excel; not only in school, but in any future ambitions they may have."
Mira Saleh
Biology, Physics and Maths Coach
B. of Software Engineering / B. of Commerce at the University of New South Wales
"Optimum education involves strong communication between the educator and the student as it unveils their potential. When students input feedback into what they would like to get out of learning, it maximises learning as you become aware of their study priorities. My aim in lessons is to establish dialogue between the student and myself such as to ensure they will be comfortable to bring up any concerns and to increase engagement in the lesson."
Sarah McInnes
Maths, Biology English, Chemistry & Modern History Coach
B. of Advanced Science/Arts at the University of New South Wales
"An understanding of the world around us is enhanced through education and learning. Knowledge and critical thinking is fundamental to this process as they allow one to perceive society with an informed perspective. I strive to assist students in this pursuit and encourage them to question the status quo, enabling them to develop and value their own unique opinions, whilst remaining open-minded and accepting to change."
BOOK YOUR FREE TRIAL LESSON TODAY
Contact US
We'd love to hear from you!
If you have any questions about our services or would like to book a free trial lesson, you can call our Centre Manager on 02 8060 4243
Alternatively, you can submit the enquiry form, and we will respond to you within 24 hours.
2A Lord St, Roseville NSW 2069, Australia
L6 Suite 6H / 9-13 Redmyre Rd, Strathfield, NSW